OUR SERVICES
TOY DRIVE FOR NEEDY CHILDREN
DONATIONS TO YOUTH EDUCATION

DONATIONS TO VARIOUS CHARITIES

RESULTS FROM LEE USA SPEEDWAY 8/21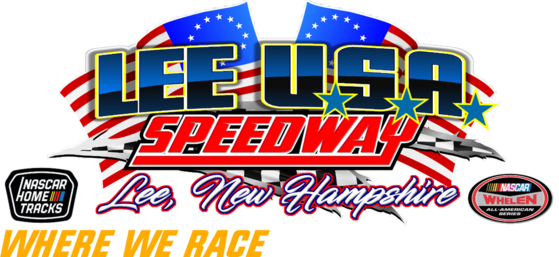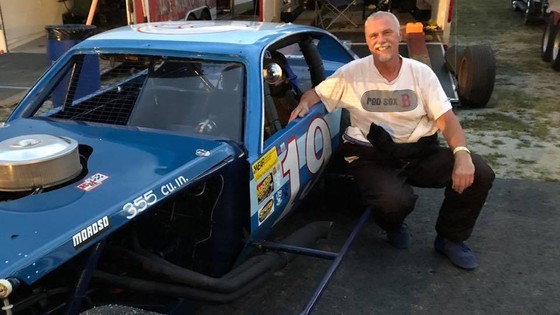 Tom Maciag from CT took down Sportsman Heat Win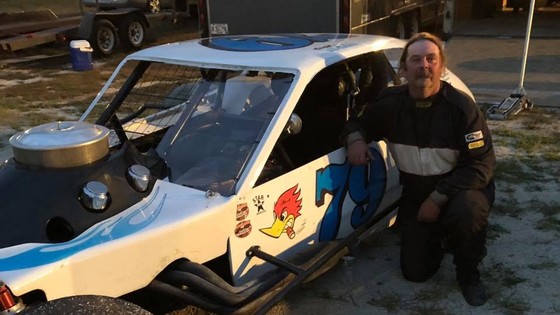 Scott Tucker from Me took down the Modified Heat Win
Les Brown from Me in the 91 took down the Sportsman Feature Win
Mike Rucci from Ma in the 00 took down 2nd Place
Joseph Keefner from Ma in the 76K took down 3rd Place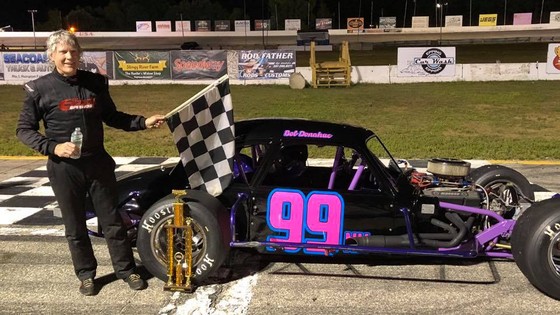 Bob Donahue from NH in the 99NH took down the Modified Feature Win
Gregg Massini from Ma in the 19 took down 2nd Place
Art Merchant from Ma in the 64 took down 3rd Place
RESULTS FROM STAR SPEEDWAY 8/8/20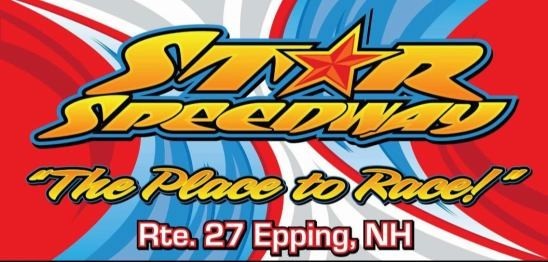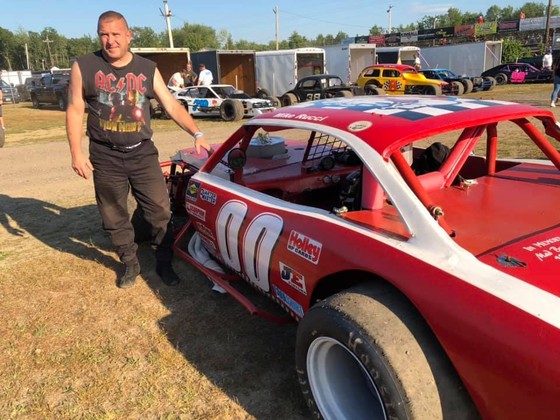 Mike Rucci from Ma took down the Sportsman Heat Win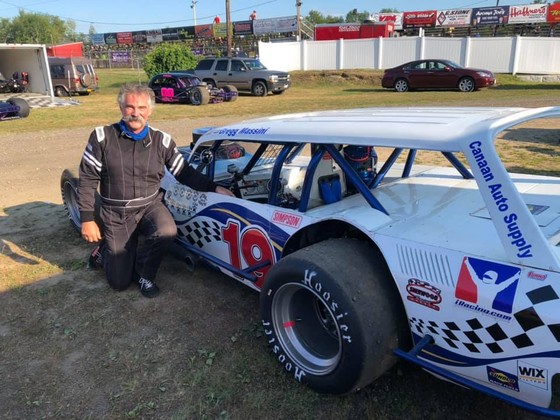 Gregg Massini from Ma took down the Modified Heat Win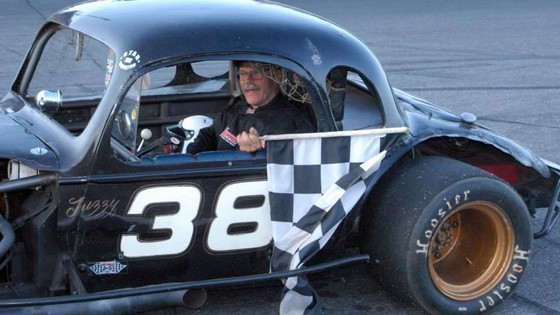 Bob Guyon from Me in the 38 took down the Sportsmen Feature Win
Rick MacDowell from Ma in the 76M took down 2nd Place
Skip Stearns from NH in the 1 NH took down 3rd Place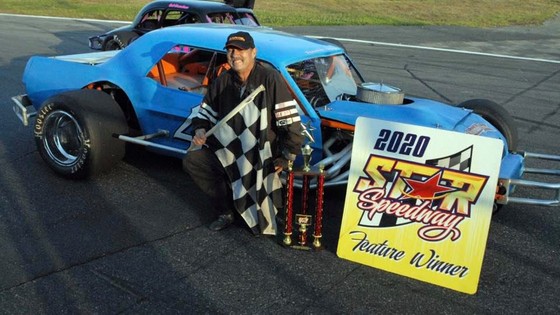 James Allen from Ma in the 44 took down Modified Feature Win
Bob Donahue from NH in the 99NH took down 2nd Place
Charlie Lima from Ma in the 2X took down 3rd Place
RESULTS FROM CLAREMONT SPEEDWAY 8/7/20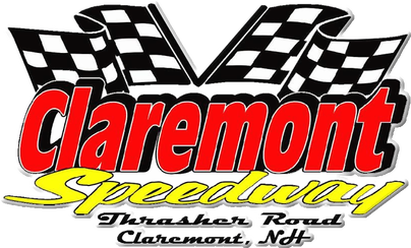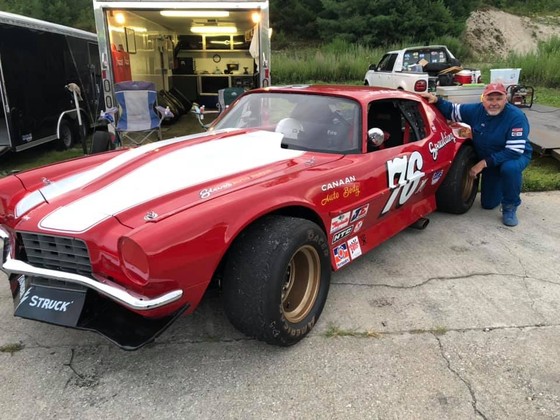 Rick MacDowell from Ma took Sportsmen Heat Win
Bob Donahue from NH took Modified Heat Win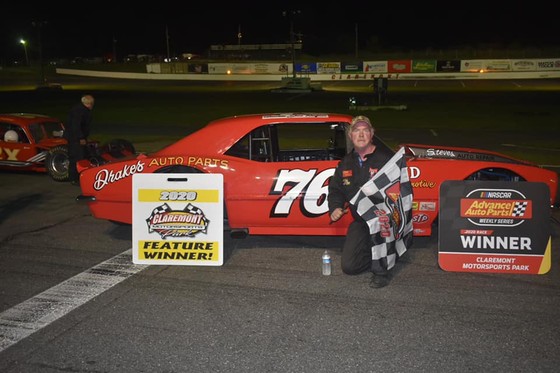 Joseph Keefner from Ma in the #76 K took down the Sportsmen Feature Win
Charlie Lima from Ma in the 2X took down 2nd place
Bob Guyon from Me in the 38 took down 3rd place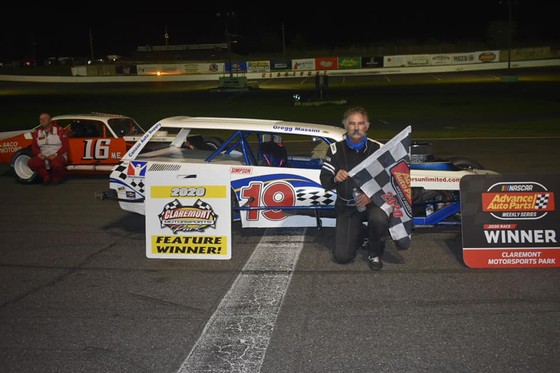 Gregg Massini from Ma in the 19 took down the Modified Feature Win
Dewight Pickard from Me in the 16ME took down 2nd place
James Allen from Ma in the 44 took down 3rd place
RESULTS FROM LEE USA SPEEDWAY - 7/10/20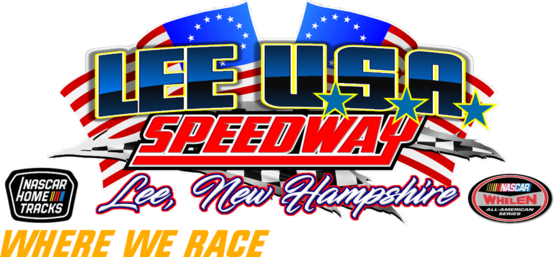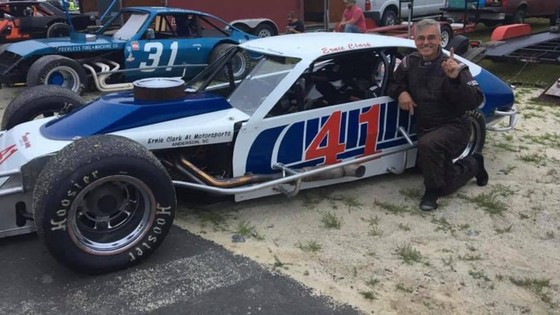 Daniel Lavoie from Ct took Modified heat win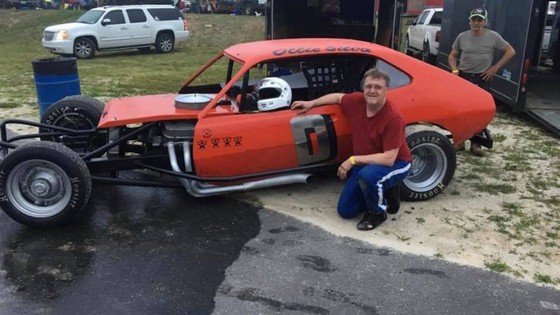 Richard Eastman from Ma took Sportsman heat win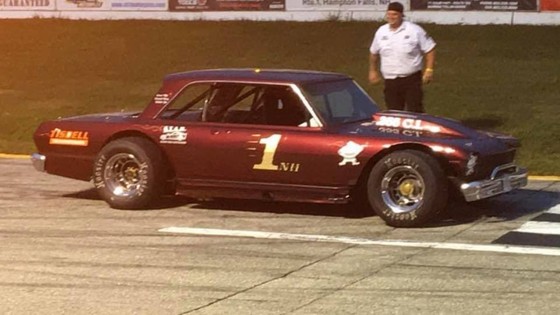 Skip Stearns from NH in the 1 NH took down Sportsman Feature
Gary Moore from NH in the 7X took down 2nd Place
Richard Eastman from Ma in the 0 took down 3rd Place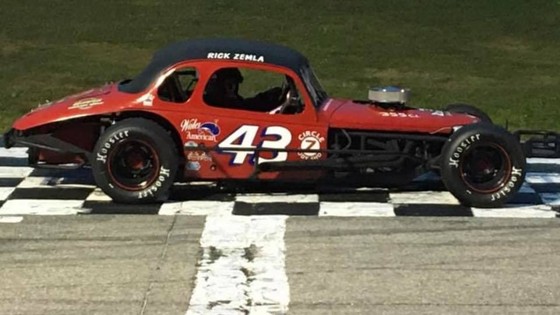 Alan Zemla from Me in the #43 took down Modified Feature
Thomas Trempe from NH in the 7X took down 2nd Place
Curt Snow from Ma in the 110 took down 3rd Place
RESULTS FROM WHITE MOUNTAINS - 6/20/20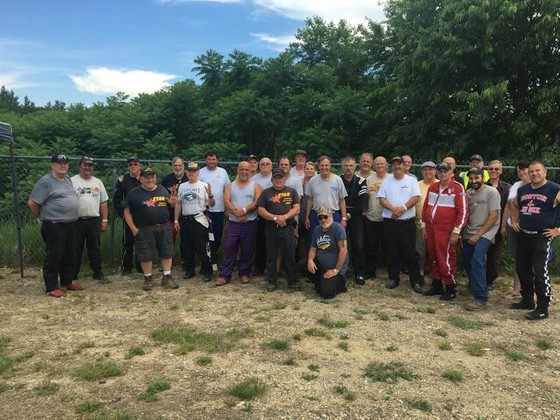 Star opened up their 2020 season on June 20th at the White Mountains Motorsports Park in
North Woodstock NH. Twenty one vintage cars were on hand to give the speedway a touch of
the good ole days!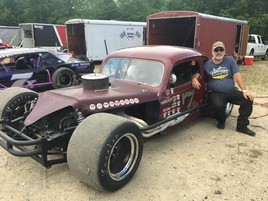 Gary Moore from NH took the Sportsmen Heat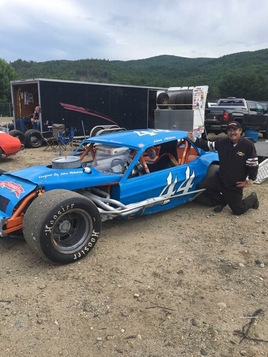 James Allen from MA took the Modified Heat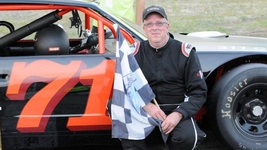 Modified Feature:
Arthur Hannaford from Maine in his #71 took 1st
Alan Zemla from Maine in his #43 took 2nd
Thomas Trempe from NH in his #7X took 3rd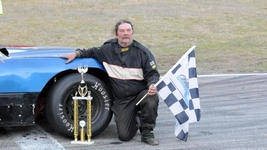 Sportsmen Feature
Scott Tucker from Maine in his #78 took 1st
Rick MacDowell from Ma in his #76 took 2nd
Skip Stearns from NH in his #1NH took 3rd
Photo Album Gallery Place Holder - Please wait while the Photo Album loads. If the album does not show, please refresh the page to try again.
STAR CLOSES 2019 WITH THEIR 21ST ANNUAL BANQUET

STAR'S 21ST ANNUAL BANQUET
On November 9th the Senior Tour Auto Racers closed their 2019 racing season with
their annual banquet. This is STAR'S 21st season and it was great to see a large gathering
of members and family come together to close out the season in a fashionable way. It was
great to see members from all over New England and Canada attend to bring the season
to a close.
The banquet was held at Whites of Westport in Westport, Ma. Over 70 awards were
presented to the Star Members for their dedication and true support of this great club.
It has been an outstanding season for the Star Organization with unbelievable car counts
every weekend. Star tours all over the New England states bringing to the tracks
"Vintage Racing at its Best"! As members sat down to a candle light four coarse meal,
they were entertained with a slide show of over 400 candid photos from all the tracks
and shows for the 2019 season, photos never seen by the members. You could hear the
laughter and jokes as the members let down their hair to have a great time!
STAR opened up its banquet with the introduction of the Officers and Board of Directors.
President Charlie Lima
Vice-President Skip Stearns
Secretary/Treasurer Mary Lima
Board of Directors
James Allen
Scott Poirier
Bobby Turner
Alan Zemla
Then the Board of Directors presented owner of ProNyne Motorsports Museum,
Ric Mariscal with a donation towards the museum.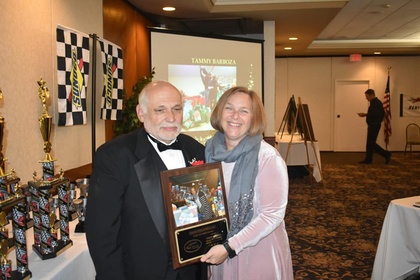 STAR'S TOY DRIVE
TAMMY BARBOZA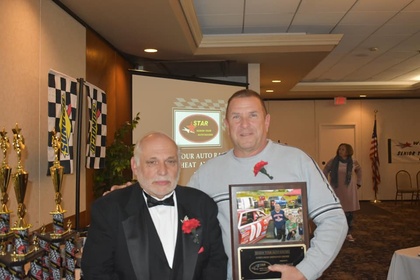 MOST IMPROVED DRIVER
MIKE RUCCI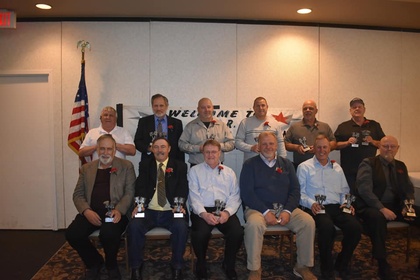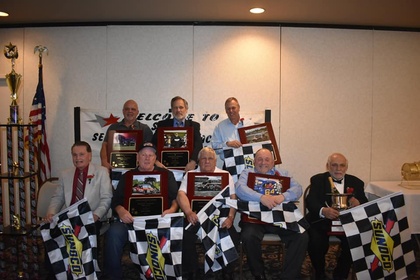 STAR CHAMPIONS FOR 2019
LES BROWN, ALAN ZEMLA, SKIP STEARNS, ART MERCHANT, CHARLIE LIMA
THOMAS TREMPE, GARY MOORE, CURT SNOW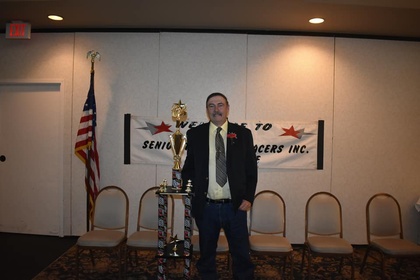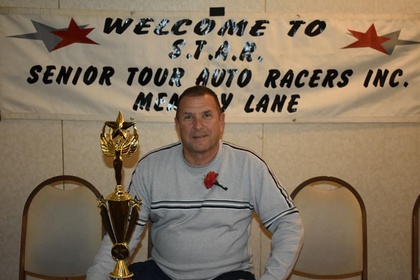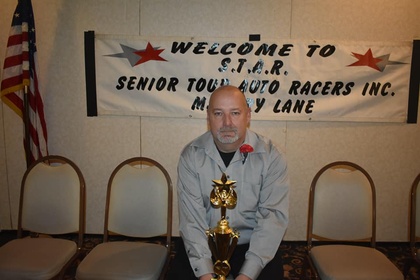 FOURTH PLACE
JOCELYN LALBERTE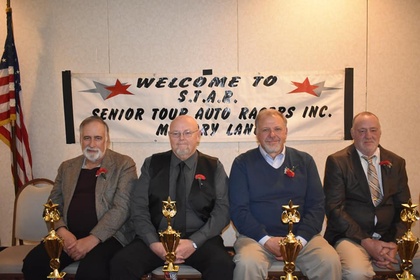 FIFTH PLACE
JAMES TOROK, DEWIGHT PICKARD, RICK MACDOWELL, ROBERT KEEFNER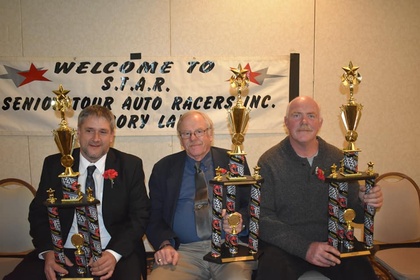 SIXTH PLACE
STEPHANE LALBERTE, BOB SEWARD, JOSEPH KEEFNER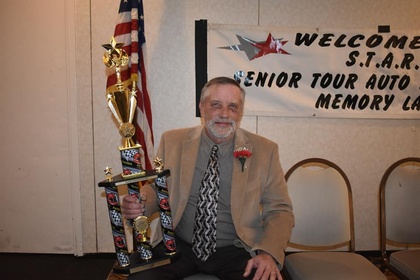 SEVENTH PLACE
SKIP SWIANTEK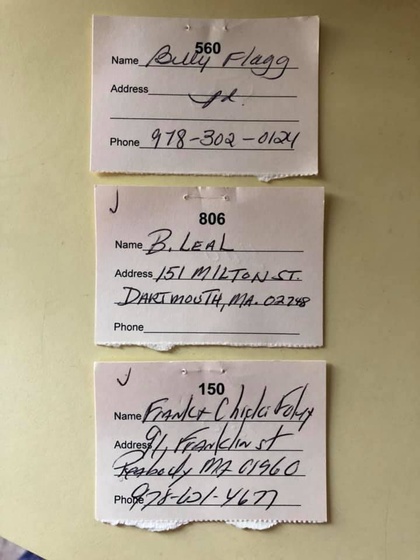 STAR ⭐️ closed their 2019 season on November 9th at our 21st Annual Banquet. Our annual Dash For Cash 💰 was pulled last night at our banquet and here are the Lucky winners!
Feature Winner 500.00
Willam Flagg Massachusetts

Heat Winner 200.00
Brad Leal Massachusetts

Consi Winner 100.00
Frank Foley Massachusetts

Congratulations to all!
Photo Album Gallery Place Holder - Please wait while the Photo Album loads. If the album does not show, please refresh the page to try again.