OUR SERVICES
TOY DRIVE FOR NEEDY CHILDREN
DONATIONS TO YOUTH EDUCATION

DONATIONS TO VARIOUS CHARITIES

Photo Album Gallery Place Holder - Please wait while the Photo Album loads. If the album does not show, please refresh the page to try again.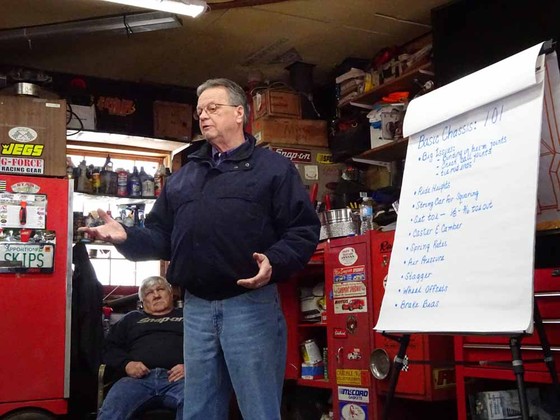 MARCH 17TH
408 Mammoth Road
Londonderry, NH
Time: 1:00 p.m.
STAR elected a committee to help service STAR car owners with problems with their cars.
STAR feels if a car is running good and handles good it will better our shows and give
a driver more time to have fun with their car, and this is what this committee is out to
accomplish! STAR selected a committee of members that could help service our members
from all over the New England area. Chairperson is Bobby Turner from Maine,
Bob Donahue and Skip Stearns from New Hampshire, Charlie Lima from Massachusetts,
and Scott Poirier from Connecticut. The committee will be holding a seminar on
March 17th at Skip Stearns's garage at 408 Mammoth Road, Londonderry, NH at
1:00 p.m. They will be sharing the basic setup for race cars. STAR will be demonstrating
on leaf spring cars and coil spring cars. We urge all who is interested to attend.
SENIOR TOUR RELEASES 2018 TENTATIVE SCHEDULE
STAR will be celebrating their 20th year and looking forward to another
successful season!
STAR'S 18TH ANNUAL TOY DRIVE DAY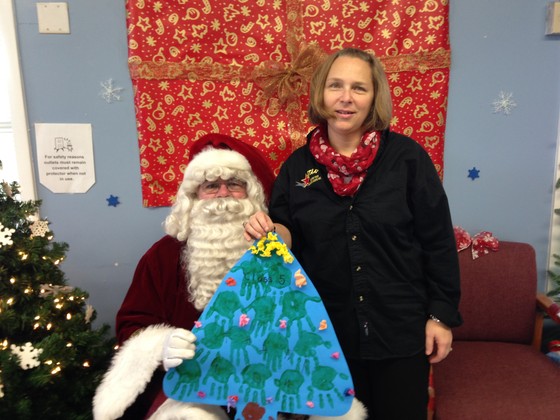 HO HO HO! It's that time of the year again!
STAR held its 18th Annual Toy Drive Day on December 20th at the Pace Head Start
Program in New Bedford, Ma
STAR serviced over 300 high risk/low income children who some would not have
a Christmas without the support of the STAR members. All summer long STAR
would collect toys and donations to service these children, so we at STAR would like
to say THANK YOU to those who help support this great cause.
It is a big undertaking and Toy Drive Chairperson Tammy Barboza has been doing
this for the past 18 years, where she makes a complete day with Santa and all to come
and distribute the toys donated by the STAR members directly to each child. Tammy
makes sure all children receive something for Christmas. So Hats off to you Tammy
on a great job!
STAR would also like to thank the following members who took the time to come and
be the elves at the Toy Drive, Dwight Lowes, Charlie Lima, Bill McCoy,
Matthew Barboza, Michael Barboza , Mary Lima, Kevin McCarthy, and of course
Dennis Lowes who played Santa.
It takes a special club and members to give something back to those who are less fortunate,
and we at STAR are proud to say we are one of those clubs.
HAPPY HOLIDAYS!
NEW ENGLAND RACERS AUCTION/TRADE SHOW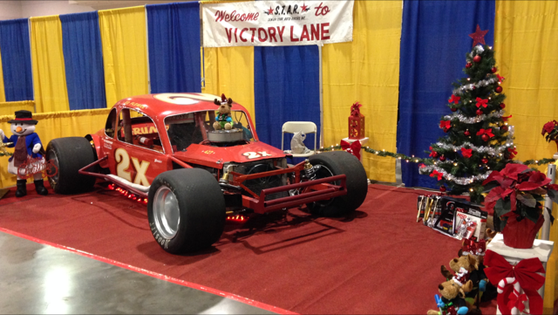 The New England Racers Auction/Trade Show was held on December 2nd at the
MassMutual Center in Springfield, Ma. On hand to represent STAR was President
of STAR Charlie Lima with his red 2X coupe. How fitting it was as STAR did a
Christmas display and the red coupe fit in just like a red sleigh.
It was great to see a lot of fans and STAR members stop by to say hello. It was a good
weekend for STAR with new members signing up for the upcoming year.
STAR would like to thank member Wade Gagner for helping tear down the display and
help loading it up.
SENIOR TOUR AUTO RACERS 19TH ANNUAL BANQUET

On November 18th the Senior Tour Auto Racers closed their 2017 racing season with
their annual banquet. This is STAR'S 19th season and it was great to see a large gathering
of members and family come together to close out the season in a fashionable way. It was
great to see members from all over New England and Canada attend to bring the season
to a close.
The banquet was held at Whites of Westport in Westport, Ma. Over 70 awards were
presented to the Star Members for their dedication and true support of this great club.
It has been an outstanding season for the Star Organization with unbelievable car counts
every weekend. Star tours all over the New England states bringing to the tracks
"Vintage Racing at its Best"! As members sat down to a candle light four coarse meal,
they were entertained with a slide show of over 400 candid photos from all the tracks
and shows for the 2017 season, photos never seen by the members. You could hear the
laughter and jokes as the members let down their hair to have a great time!
STAR opened up its banquet with the introduction of the Officers and Board of Directors.
President Charlie Lima
Vice-President Skip Stearns
Secretary/Treasurer Mary Lima
Board of Directors
James Allen
Scott Poirier
Bobby Turner
Alan Zemla
STAR was proud to introduce Special Guest that night, Arthur Hannaford President
of the Wicked Good Racing Association.
Then the Board of Directors presented owner of ProNyne Motorsports Museum,
Ric Mariscal with a donation towards the museum.
Next was the dedication service in memory of the STAR members we have loss but
will never be forgotten.
Now it was time for the awards presentations.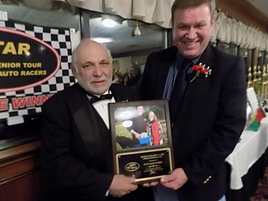 APPRECIATION AWARD
Fifty/Fifty
Scott & Judy Poirier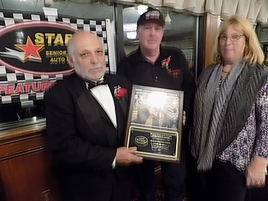 APPRECIATION AWARD
Flag Donation
Alan & Christine Zemla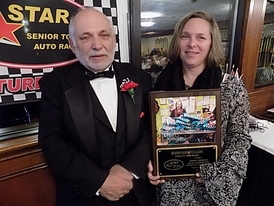 APPRECIATION AWARD
STAR TOY DRIVE AWARD
STAR BIRTHDAY COMMITTEE
Tammy Barboza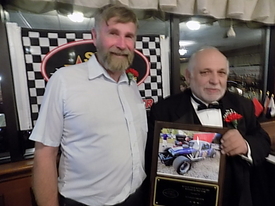 ROOKIE OF THE YEAR AWARD
Ronald Carlson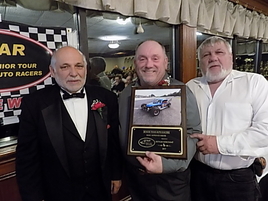 MOST IMPROVED DRIVER
Arthur Merchant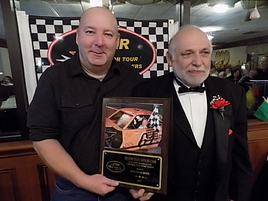 CAR THAT TRAVEL THE FARTHEST
Jocelyn Laliberte
FACEBOOK MOST POPULAR CAR
Bobby Turner
Car #7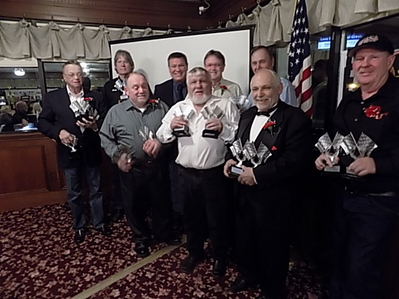 HEAT AWARDS
TRACK SPORTSMEN MODIFIED
Monadnock Speedway Alan Zemla Scott Poirier
Lee USA Speedway Alan Zemla Charlie Lima
Star Speedway Arthur Merchant Bobby Turner
Wiscasset Speedway Curt Snow Charlie Lima
New London Waterford Arthur Merchant Gregg Massini
Hudson Speedway Skip Stearns Charlie Lima
Claremont Speedway Rick MacDowell Bob Donahue
White Mountains Robert Harless Scott Poirier
Lee USA Speedway Richard Eastman Bobby Turner
Seekonk Speedway Skip Stearns Mike Ronhock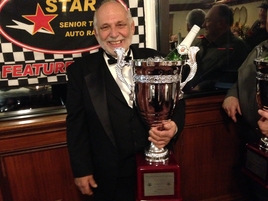 CONGRATULATIONS
MODIFIED POINT CHAMPION
Charlie Lima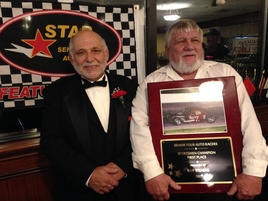 CONGRATULATIONS
SPORTSMEN POINT CHAMPION
Skip Stearns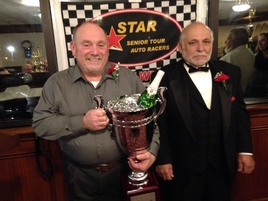 CONGRATULATIONS
SPORTSMEN POINT CHAMPION
Arthur Merchant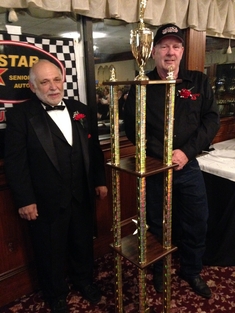 CONGRATULATIONS
SPORTSMEN POINT CHAMPION
Alan Zemla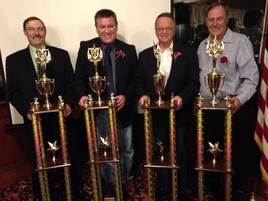 SECOND PLACE POINTS
(left to right)
James Allen
Scott Poirier
Bobby Turner
Curt Snow

THIRD PLACE POINTS
Robert Harless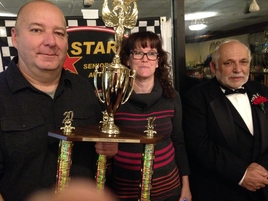 FOURTH PLACE POINTS
Jocelyn Laliberte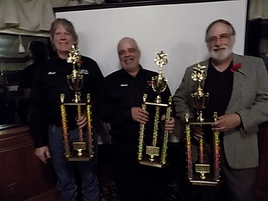 FIFTH PLACE POINTS
(left to right)
Bob Donahue
Thomas Trempe
Jim Torok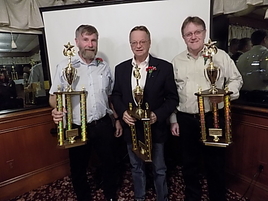 SIXTH PLACE POINTS
(left to right)
Ron Carlson
Dan Ferlad
Richard Eastman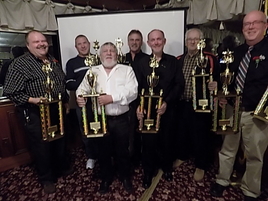 SEVENTH PLACE POINTS
(left to right)
Frank Foley
Mike Rucci
Mike Keddy
Richard Trempe

Wade Gagner
Steve Zukowski
Arthur Hannaford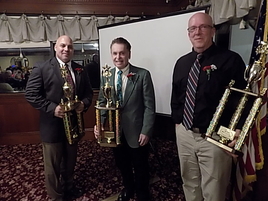 EIGHTH PLACE POINTS
(left to right)
Jon Taylor
Les Brown
Ryan Chadwick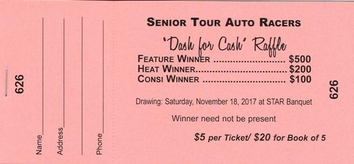 FEATURE WINNER

PEYTON & TANNER KENT - MAINE

HEAT WINNER

FRANK & CHICKI FOLEY - MASSACHUSETTS

CONSI WINNER

HEATHER REX - CONNECTICUT



Star would like to thank all the members who brought raffles for our raffle tables.
There was a huge selection of raffles for both ladies and men. Star would like to thank
Lana Stearns for taking on the job of selling the raffle tickets. Also thank you to
Tammy Barboza, Skip and Lana Stearns and Ann Turner for taking on the job of
distributing out the raffles.
So another year has ended and it is time to look forward to 2018!!!!
A SPECIAL THANK YOU TO THE FOLLOWING

FOR THEIR SUPPORT FOR 2017

Baystate Auto Show
Claremont Speedway
Hudson Speedway
Lee USA Speedway
Monadnock Speedway
Norwood Reunion
Pines Speedway Reunion
Seekonk Speedway
Star Speedway
Thompson Speedway Motorsports Park
New London Waterford Speedbowl
White Mountains Motorsports Park
Wiscasset Speedway
CONGRATULATION TO OUR 2017 CHAMPIONS
Modified Division - Charlie Lima Car 2X
Sportsmen Division - Three Way Tide
Alan Zemla Car #43
Skip Stearns Car #7X
Arthur Merchant Car #64