OUR SERVICES
TOY DRIVE FOR NEEDY CHILDREN
DONATIONS TO YOUTH EDUCATION

DONATIONS TO VARIOUS CHARITIES

Photo Album Gallery Place Holder - Please wait while the Photo Album loads. If the album does not show, please refresh the page to try again.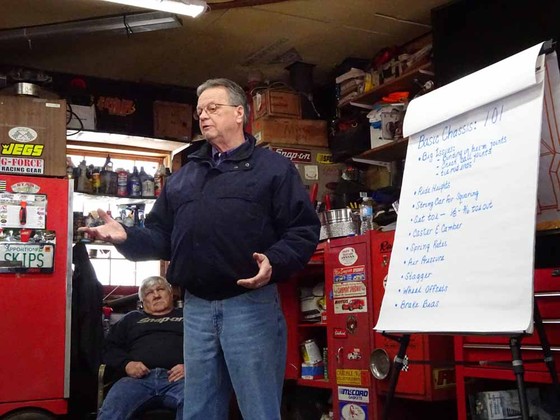 What a great turn out for the Senior Tour Auto Racers seminar on March 17th!
The seminar was on basic set ups, or just any questions that the members had.
STAR would like to thank Chairperson Bobby Turner, and the committee members Bob Donahue, Charlie Lima and Skip Stearns for taking time out of their busy schedule to come together to give the members of STAR the education and direction with their cars for the upcoming 2018 season.
It was great to see a lot of new members and owners and also current members and owners on hand.
A big thank you goes out to Skip Stearns for the use of his garage and stock car for the use in the seminar.
Remember this is not just a one shot deal; these gentlemen will be on hand all season for anyone who needs advise or help. They will be at the tracks so if you need a question answered just shout out to them!
NEW ENGLAND RACERS AUCTION/TRADE SHOW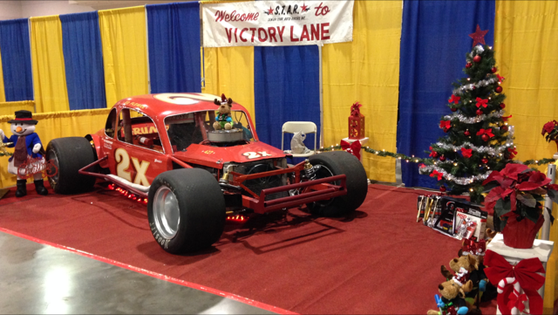 The New England Racers Auction/Trade Show was held on December 2nd at the
MassMutual Center in Springfield, Ma. On hand to represent STAR was President
of STAR Charlie Lima with his red 2X coupe. How fitting it was as STAR did a
Christmas display and the red coupe fit in just like a red sleigh.
It was great to see a lot of fans and STAR members stop by to say hello. It was a good
weekend for STAR with new members signing up for the upcoming year.
STAR would like to thank member Wade Gagner for helping tear down the display and
help loading it up.