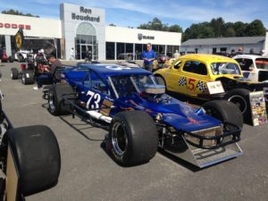 FOR SALE

Vintage Modified
Blue Knight #73 1982 Chevy Cavalier
Driven by: Donnie Bunnell
Built in 1982 by Ron Yuhas
Refurbed in 2012 by Ron, and original crew.
All sheet metal done with original templets with original roof
Hood made from original mold
604 Butler / McMaster tour engine with Dyno Sheets
White powder coated headers
Remcoated Magnus 3 speed transmission
New multi disc clutch
Original quick change totally rebuilt with extra gear sets
All new suspension
New fuel cell with new steel braided fuel lines
All new Wilwood brakes rotors and calipers
All safety equipment current
Full containment seat
1 set of chrome rims with new Hoosier tires
1 set of painted rims with tires less than 50 laps
Over $28,000 invested asking $16,500
Contact Dennis at 401-413-5107 or e-mail dym393@verizon.net

FOR SALE

2005 40' ATC GOOSE NECK TRAILER
ALL ALUMINUM TRAILER
SHOWER
TOILET
SINK W/ HOT WATER HEATER
30 GAL FRESH WATER TANK
GRAY & BLACK WATER TANK
LOTS OF CABINETS
SLEEPING MATTRESS OVER GOOSENECK
FUEL JUG RACKS
STACKING TOOL BOX WITHOUT TOOLS
AIR CONDITIONER / HEATER
ADDITIONAL ELECTRIC HEATER
50 AMP SHORE POWER HOOKUP
NEW TIRES AND BRAKES IN 2017
EXCELLENT CONDITION MUST SEE
ASKING PRICE $21,000.00
CONTACT DENNIS @ 401-413-5107 OR DYM393@VERIZON.NET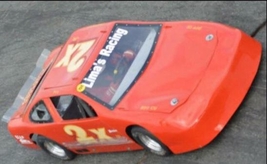 FOR SALE

MINI CUP RACE CAR

$3,500
New Bedford, Ma
Mini Cup for sale - tons of extra parts, extra bodies, and extra motor.
Call Lima's Garage
508 999-1480
FOR SALE
A race ready '47Ford coupe on a Brent Hatch chassis;
equipped with a 355 Chevy engine, Winters Q-change,
and wide five wheels. [photos on request]
priced to sell at $5000 [offers will be considered]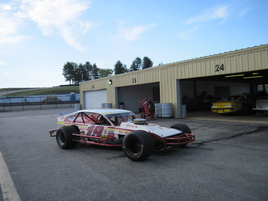 #19 Moose Hewitt car. Cavalier body. Fresh 350 Chevy. All updated & inspected. Track ready. Excellent condition. $9,000. Call Steve @ 401-647-2737.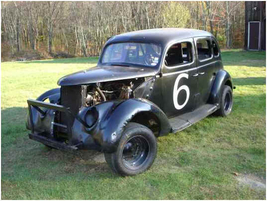 1937 Ford Sedan Vintage Race Car
Clone of 50's jalopy class. Flathead, all original, safety inspected. Race ready;has run most of the tracks in New England. $6,500. E-mail or call Steve @ (401) 647-2737.