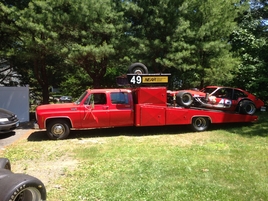 FOR SALE

For sale 1977 chevy crew cab dual wheel hauler. 454 big block motor. 4 speed standard transmission (3 speed w/granny gear). 3.73 rear gear. Large storage compartment at front of bed w/double tire rack on top w/hold down for nitrogen bottle. Winch. New RT and LT main rear leaf springs. Tires are 1 - 1.5 years old. If interested call Rod Seller @ 860-798-0226

Posted 6/12/17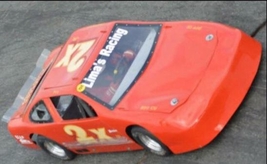 FOR SALE

MINI CUP RACE CAR

$3,500
New Bedford, Ma
Mini Cup for sale - tons of extra parts, extra bodies, and extra motor.
Call Lima's Garage
508 999-1480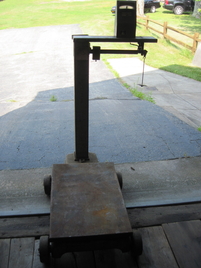 FREE
4 Detecto grain scales. Call Steve Brown 1-401-647-2737
No texting or e-mails

Posted 5/13/17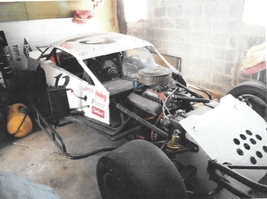 FOR SALE


1985 Richie Evans Chassis. Built by Richie Evans for Wall Stadium.
350 Motor, 400 HP, 2 speed transmission w/quick change rear end.
Last ran as an SK modified.
Will sell Race ready car or roller.

Please contact me by phone. 570-656-4097
Stephen Bacik
Posted 4/19/17



FOR SALE
VINTAGE BODIES FOR SALE
My collection of coupes and 2dr sedans;
including: '34Dodges, '35Fords, '37Fords, '37Chevys,
a '37Olds, and a '39Ford.
FOR SALE
A race ready '47Ford coupe on a Brent Hatch chassis;
equipped with a 355 Chevy engine, Winters Q-change,
and wide five wheels. [photos on request]
priced to sell at $5000 [offers will be considered]
FOR SALE
Stock car - 1956 Chevy 2 dr sedan - 350 c.u. - 3 spd - good condition - $7,500 firm - serious calls only!
978-408-3831
Tyngsboro, Ma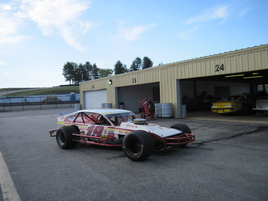 #19 Moose Hewitt car. Cavalier body. Fresh 350 Chevy. All updated & inspected. Track ready. Excellent condition. $9,000. Call Steve @ 401-647-2737.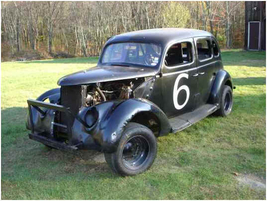 1937 Ford Sedan Vintage Race Car
Clone of 50's jalopy class. Flathead, all original, safety inspected. Race ready;has run most of the tracks in New England. $6,500. E-mail or call Steve @ (401) 647-2737.