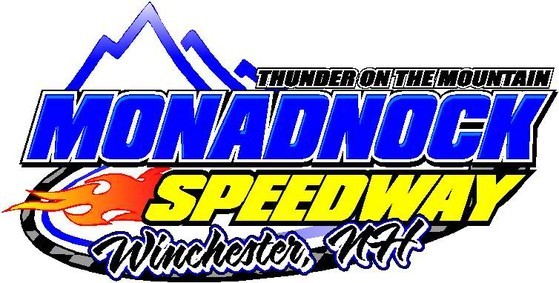 DRIVEN BY PASSION---FUELED BY FUN
WELCOME TO THE HIGH BANKS OF MONADNOCK SPEEDWAY
On June 2nd Monadnock Speedway, Winchester, NH was the scene for the Senior Tour
Auto Racers. This would be the first of two visits for the STAR Tour for the 2018 season
at the Monadnock Speedway.
It's been a long cold and snowy winter, but the time had finally come for the Tour to open their 2018 season. Mother Nature finally gave all racers a great weekend and it was time
to have some SUN and FUN! Cars from all over New England rolled in filling up the pits
of the Monadnock Speedway with some of the most beautiful cars from the Northeast.
The Board of Directors of STAR had their hands full that day, inspecting all cars before
race time. STAR would like to thank all the Board for getting the job done.
STAR would like to also thank member Scott Poirier from Connecticut for putting his #73 Pinto on display for the fans. It was nice for the fans to be able to see these grand old modifieds up close.
The Tour was in for practices and later in the evening heats and features.With a high car
count that evening STAR was in for 3 heats and 2 features.
First to roll out on the asphalt was the first heat for the Sportsmen Division. It would be
Alan Zemla from Maine in his #43 coupe to take down the win and the first
flag for the 2018 season. Then the second Sportsmen Division hit the asphalt for their heat.
It would be James Torok from Connecticut in his #04 Pinto to take the second flag for the
tour. The Modified were waiting to take their turn for their heat race. It would be
James Allen from Massachusetts in his #44 Mustang to take down the third flag that
evening. Here we had three different states in the winners circle that evening, Maine, Connecticut, and Massachusetts.
The pits were busy as the members were busy working on their cars or just catching up
after a long winter. At feature time it would be the Sportsmen of STAR to take to the track first. Rocky Cusaneli Sr. from New Hampshire in his #51 coupe would take the fourth flag that evening. Alan Zemla from Maine in the #43 took a second and to top the pack off with
a third would be Rick MacDowell from Massachusetts in his #76 Camero.
The Modifieds rolled out on to the track for their feature race. It would be Danny Ferland from New Hampshire in his #21 Pinto to take the fourth and last flag for the tour that evening. Gregg Massini from Massachusett in his #19 Vega would take a very close
second and rounding out the pack with a third would be Tom Beauregard from
Connecticut in his #51 Pinto.
STAR would like to thank Monadnock Speedway and their entire staff for all their
hospitality, all the laughs and FUN what a great way to open up our season!